Contractor Web Marketing Program
Get a Website | Get Found | Get Leads
Your company needs three things to successfully generate leads using the internet.
A professional looking website.
A website that can be found within the first two pages of an online search.
A website that addresses the needs of your prospect as soon as they arrive at your site. If important information is buried deep within your website, potential clients will move on to your competitor's web page.
We satisfy all three needs in one turn-key program
What You Get - The Details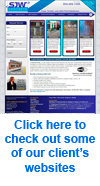 1. Your Own Professional Website
We will build you a professional, powerful website. Not a 2-3 page brochure style website or a simple landing page, but a full blown, detailed website that works hard to get leads. We handle all the design, and even write all the words!
Our websites are built from your customer's point-of-view, and include lead forms designed to gather contact information and job details. We monitor site traffic on an ongoing basis, and make adjustments to your site accordingly.
Your new website serves as the 'hub' of your internet marketing efforts. In addition to generating leads on its own, it connects to Angie's List, Service Magic, the Better Business Bureau, and any other promotional websites.

Facebook, Twitter, and Social Networking:Your website will connect to your Facebook, Twitter, and other social networks. If you do not have social networking pages, we can create them for you. We also connect a blog to your website to easily add news and project photos.
2. Get Found on Google, Yahoo, Bing, and others
Most of your website leads will come from search engines such as Google, Yahoo, or Bing. Our goal is to get your website onto the first page of search results and keep it there month after month, without buying keywords or ads. How? Search Engine Optimization, of course!
We are Search Engine Optimization (SEO) experts. SEO simply means generating enough useful activity on the Internet, for Google and other search engines to notice your website. This activity moves your site up in ranking above your competition without paying for sponsored ads or keywords. The idea is simple. Making it happen is a bit more complicated... which is cool, because we're nerds and we like complicated.
Movin' On Up: SEO takes a lot of work and effort. Luckily, we do all the work on your behalf. Our SEO efforts are comprehensive and ongoing.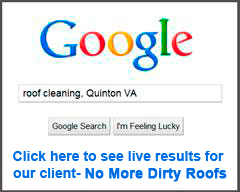 Here are some of the tactics we deploy each month:
We adjust the content of pages to improve search ranking.
We build and add new pages for specific local areas and services, growing your website each month.
We produce and add articles to your website and blog about your craft.
We add your company and articles to other industry sites to build links
We list your company in service directories focused on local searches.
We post videos on YouTube and photos to your gallery
We submit your website and the additions to search engines
We do some other stuff we don't make public (we all have our secrets)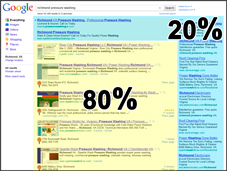 What about Pay-Per-Click?:
You have probably received dozens of calls from companies that promise to get you on the first page of Google using different 'pay-per-click' packages. Our goal is to get you on the first page of results without the cost and limited impact of pay-per-click.
Google has reported that 20% of searchers click on their sponsored links. That means that 80% of searchers DON'T click on those sponsored ads, but DO click the 'organic' results. We get you in the 'organic' section with the 80% of searchers.
Its pretty simple math - if your site is continually optimized, it is hands down better at reaching your prospect than PPC. PPC is just easier to do and can be sold by anyone with a reseller account. SEO is a hands-on solution, requiring focused expertise and local market knowledge. That being said, PPC does have its uses. If you want to try pay-per-click, we can help you keep from getting screwed.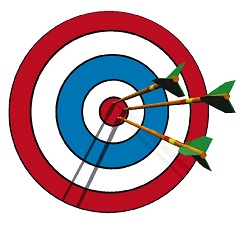 3. Hitting The Target - Lead Generation and Prospect Focused Content
When someone visits your site, you have seconds to capture their attention and the lead. Think about your own experience. You sit down and search for a keyword, then scan the list of links. You click a link to a website...but what if that site doesn't tell you what you need to know on the homepage? What do you do? You hit the "back" button on the browser and select the next website on the list.
It is crucial that your prospect sees what they want, as soon as they get to your website, or it defeats the purpose of getting them there in the first place.
We take the time to get to know your business and your potential customers, then write your website content with lead generation in mind. We entice that prospect to stay on YOUR site instead of moving on to your competitor's site. We do this by analyzing web traffic, putting the site together in a specific way, and mostly... we use our experience and our instincts. We've been doing this a while. We know what the pages need to say, when they need to say it, and how they need to say it. And, if we're wrong, we'll adjust the page until we hit the target. That's how we roll.
Additional Services
We provide a number of useful services in addition to our marketing program. These services are available whenever you need them, and can give your business an extra kick.
Why Choose Contractor Web Works?
Locally owned and operated
We meet with you in person, and get to know your business
We work exclusively with local service companies and contractors
We know the Virginia market like the back of our hand!
We do all the heavy lifting, so you can focus on what you do best
Our websites make you look great - No cheesy templates or landing pages!
Are you ready to get your own website and leads? Call 804-420-2244 or Request an Appointment.