Contractor Marketing Services
When you want to kick things up a notch...
We provide a number of useful services in addition to our marketing program. These services are available whenever you need them, and can give your business an extra kick.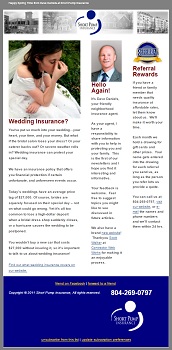 We will create and email your own newsletter with referral program to your list of contacts, or a purchased list. Your professional newsletter will match the look of your website and include photos, links to articles on your website, and result tracking to monitor success. Most importantly, your newsletter will include your own referral program to help bring in leads and referrals. The referral program offers prizes to customers that refer new business, and gives them a reason to send an email or pick up the phone.
Why do I need a newsletter? Most contractors rely heavily on word-of-mouth for referrals, and rightfully so. Satisfied customers are one of your biggest assets, because they can send you referral business…at least for a few months. Satisfied customers forget about you 2 months after you complete their job. A quality newsletter with referral program keeps you in touch with your satisfied customers long after you leave the job site, and keeps their referrals coming in month after month.
View an example of a client newsletter.
Does your business have a busy season and an "off" season? We can create and send email promotions and seasonal specials to your list of contacts to remind them of your presence when YOU want their business. Your email promotions are designed to match the look of your website, and include photos and links to make contact with you for service. Result tracking is included with all email promotions, to monitor success.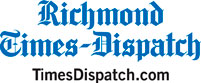 When you have news to tell, we write your press release then send it out to our large distribution list of major press release organizations and local media. Press Releases not only help generate local news and leads, but are a powerful tool that helps the optimization of your website.
Press releases are official statements issued by companies and organizations to print, television and radio media. The goal of sending out press releases is to get coverage by local print publications like the newspaper, or to get coverage by one of the search engine friendly news websites.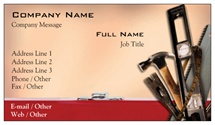 We can design anything you want printed: business cards, brochures, door hangers, vehicle magnets, coffee mugs...anything. And, as luck would have it, we already have all your artwork, since we made it in the first place.
We can also print everything we design. Through our national printing partners, Contractor Web Works can deliver all of your printed contractor materials at lower prices than most local print shops.
Early on, we discovered that many of our clients needed technical infrastructure for their business. You know, a way to share documents, share contacts, keep files secure, manage and track leads, back up important files and programs, etc. We can help you solve this problem without ever leaving our office.
We can also help you set up business phone numbers and professional voice mails. Ensure your clients get the right first impression when they call you and leave a message. Let Contractor Web Works help you set up your company's voice mail. We can also help you setup business phone numbers to get your company started. You don't have to use a personal phone number for work with our help!
You have probably received dozens of calls from companies that promise to get you on the first page of Google using different 'pay-per-click' packages. Our goal is to get you on the first page of results without the cost and limited impact of pay-per-click.
Google has reported that 20% of searchers click on their sponsored links. That means that 80% of searchers DON'T click on those sponsored ads, but DO click the 'organic' results. We get you in the 'organic' section with the 80% of searchers.
It's pretty simple math - if your site is continually optimized, it is hands down better at reaching your prospect than PPC. PPC is just easier to do and can be sold by anyone with a reseller account. SEO is a hands-on solution, requiring focused expertise and local market knowledge. That being said, PPC does have its uses. If you want to try pay-per-click, we can help you keep from getting screwed.
It seems crazy to us too. Sometimes we meet contractors that want us to design and build them a website, but do not want to utilize our marketing program and it's monthly optimization services. We explain that without the optimization services their website is basically useless and just sits in cyberspace, unvisited... But, If you are one of those contractors that thinks you know everything, and you are convinced all you need is a website, we will be glad to take your money.
Why Choose Contractor Web Works?
Locally owned and operated
We meet with you in person, and get to know your business
We work exclusively with local service companies and contractors
We know the Virginia market like the back of our hand!
We do all the heavy lifting, so you can focus on what you do best
Our websites make you look great - No cheesy templates or landing pages!
Are you ready to get your own website and leads? Call 804-420-2244 or Request an Appointment.